Demolition Services
Adept demolition services with precise demolition machines can create all the difference in the stress that may come with a demolition project. The process can be extremely dangerous and tiring work that requires a high level of skill and expertise. Whether it be concrete and rock demolition or land clearing, a skilled hand is necessary to remove all hazardous materials and fully complete the job competently and safely.
By contacting Track Works' demolition services, you receive top notch customer service as well as experienced workers that can clear your required area efficiently and carefully. Their skills provide them with the necessary tools to clean your space in a timely manner. We provide our clients with highly detailed work, and although we work efficiently, we never rush through a project to get it done.
Track Works demolition services include:
Concrete and rock demolition

Structures (houses, sheds, shops etc.)

Land clearing

Hauling

Grading

Site preparation

And more
Your site is in good hands with Track Works demolition services. We will provide you attentive and skilled demolition specialists that can quickly clean and prepare your site for whatever project you have in mind.  Covering a 30 Mile Radius from Clark County WA, contact Track Works at 360-907-8508 for professional demolition services today.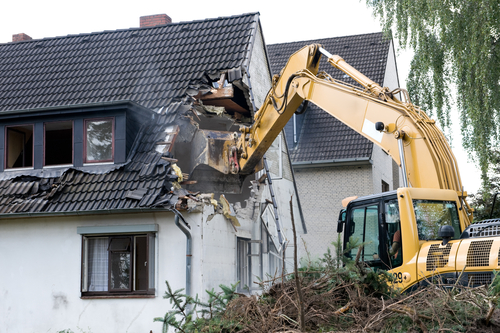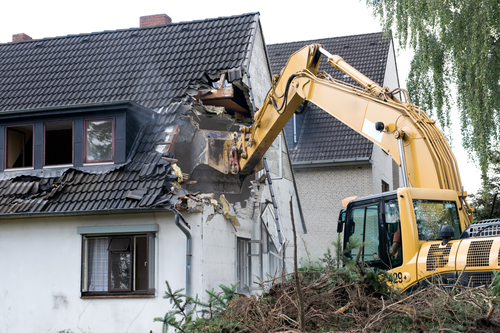 Our reliable and skilled staff offers high quality service within a 30 mile radius of Clark County WA.
Land Clearing and Demolition in Vancouver, WA
Land Clearing and Demolition in Portland, OR
Land Clearing and Demolition in Battle Ground, WA
Land Clearing and Demolition in Camas, WA
Land Clearing and Demolition in Washougal, WA
Land Clearing and Demolition in Ridgefield, WA
Land Clearing and Demolition in Woodland, WA
Land Clearing and Demolition in Longview, WA